These workshops are suitable for educators, parents, speech pathologists and other allied health
professionals.
Read and Grow promotes the development of early literacy and language skills, working to give children a good start in life. Workshop participants will enhance their understanding of the link between language and literacy development.
You will learn key strategies to enhance shared story sessions, turning them into rich language and emergent literacy learning experiences. Read and Grow sessions are interactive and include a song/rhyme, a story, and an art/craft activity that is connected to the book.
See flyer BELOW for more information.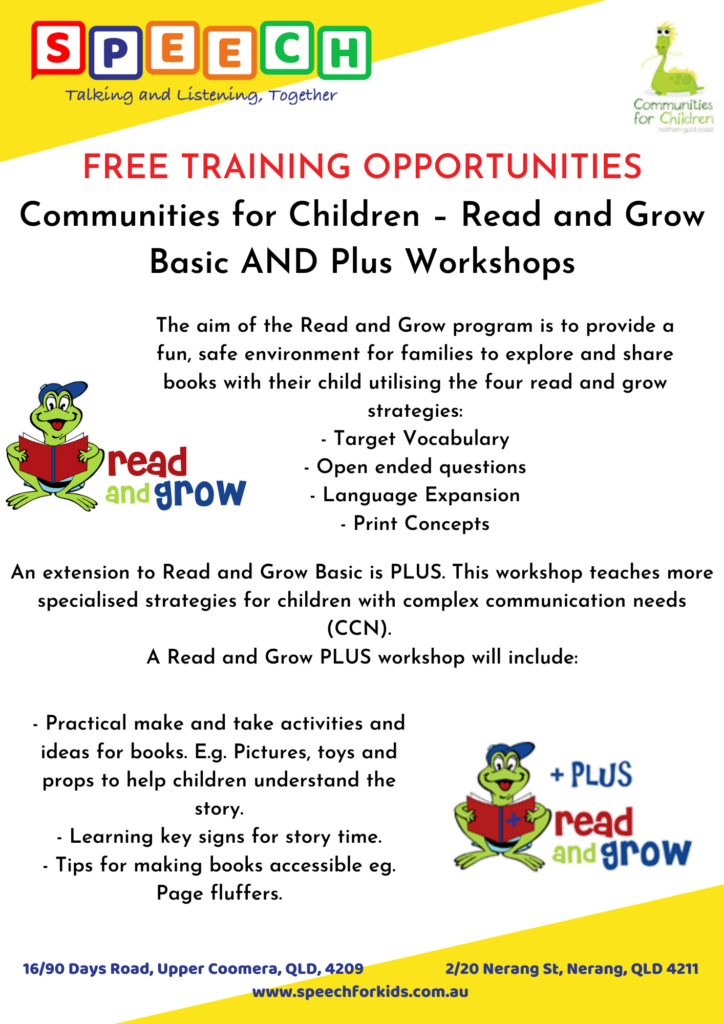 VENUE: Oxenford Coomera Community Youth Centre
(25 Leo Graham Way Oxenford)
WHEN: Thursday August 19th 2.30pm-5pm – BASIC
Thursday September 2nd 2.30pm-5pm – PLUS

TO REGISTER FOR THIS WORKSHOP PHONE: SUSAN ON 5580 4993 OR EMAIL susan.martinez@uccommunity.org.au
These two workshops consist of a half day interactive sessions with a speech language pathologist. Don't miss this opportunity!